Discovering nature at Pilgrims
Research has revealed that children's wellbeing increases after they spend time connecting with nature. Here, our Headteacher, Jo Webster, explains the opportunities the children have to discover nature here at Pilgrims.
Our curriculum is divided between indoor and outdoor learning and is designed to encourage the children's imagination and creativity. We work hard to create a stimulating and inspiring environment that allows them to flourish.
One of our school values is 'curiosity' and our curriculum is built on this basis – from growing fruit and vegetables in our school garden, to going on walks around our local park. Other activities range from mini beast hunts on the field, to climbing trees – outdoor learning is key at Pilgrims.
One of the ways we enable the children to discover the natural environment is through forest school sessions. We are proud to be a forest school that offers the children an alternative approach to learning. We inspire the children to build a respect for nature and a passion for the outdoors.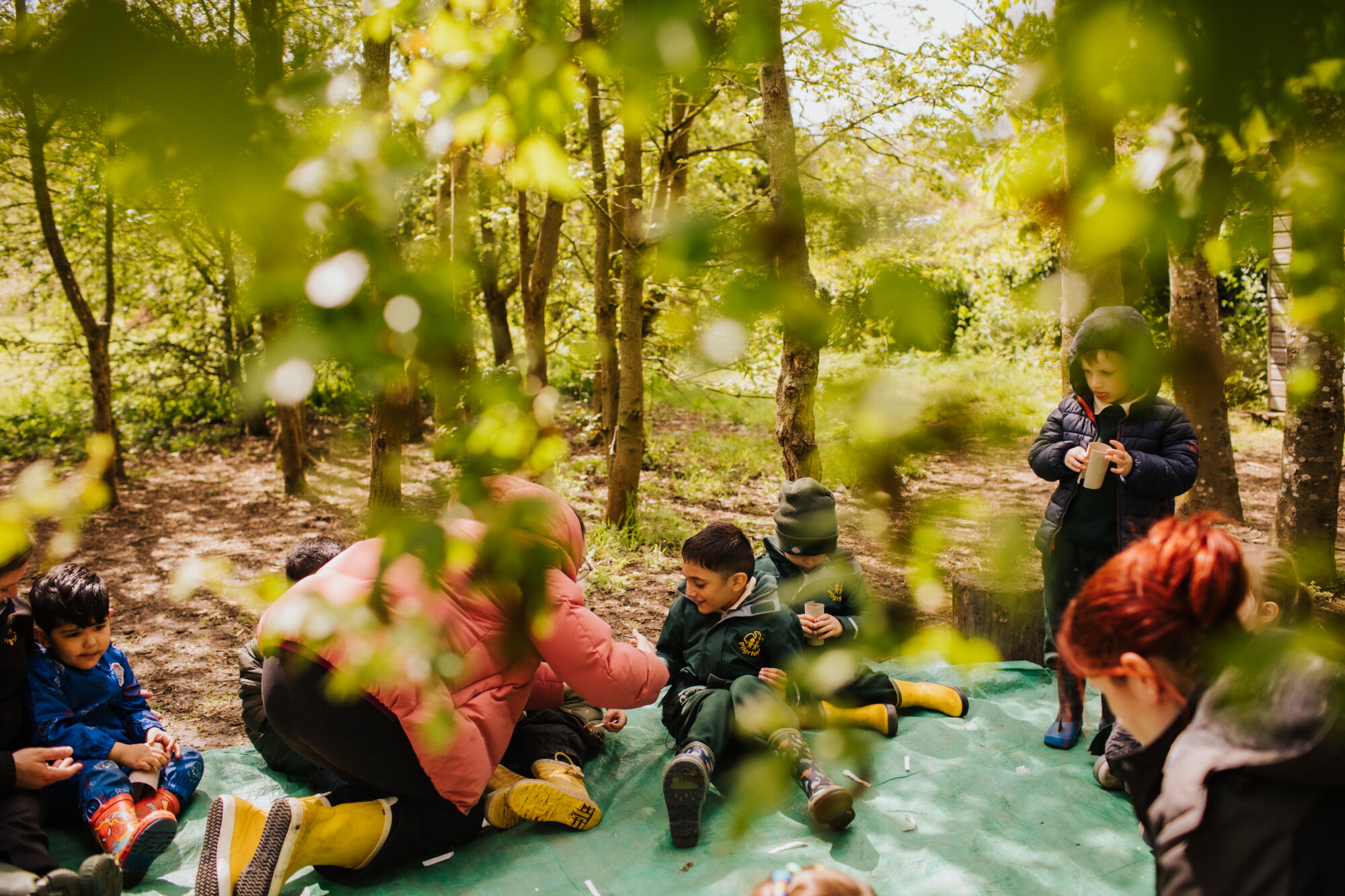 We are also extremely fortunate to have our own school pond and wildlife area for the children to discover new creatures and learn about plant life. The children can also learn hands-on how to monitor the life of an ecosystem.  And, with this week being Garden Wildlife Week, the children will be using their 'green' fingers to get stuck into the school garden.
As the summer months approach, we are looking forward to taking our learning outside more – we can't wait to see what we will discover!