It is National Vegetarian Week
It is National Vegetarian Week, which is the perfect reason to give vegetarian food a try. We asked our Catering Manager, Mrs Bhogal, for her top tips when considering being more veggie friendly.
Stock up on protein
When making vegetarian dishes, it is key to make sure you swap meat for other ingredients that provide a great protein hit. I recommend using beans, nuts, tofu, or meat substitutes such as soya mince, in your everyday recipes for a well-balanced meal.
Starchy carbs
Did you know about one third of your food should be starchy carbohydrates? Try to choose wholegrain foods wherever possible as they will contain more fibre and nutrients compared to white or refined starchy products and will help you feel fuller for longer.
Eat your five-a-day!
Aim to eat a variety of fruit and vegetables in different colours for maximum nutritional impact. How many colours of the rainbow can you eat? One third of what you need to eat every day should be fruit and veg which can include fresh, frozen, and canned!  We encourage the children to ensure they eat their five-a-day every day by offering fresh fruit all day long so children can choose it for breakfast, snack time, lunch time, after school clubs or at Owls.
Simple swaps
It is easy to turn your favourite meal veggie, all it takes is a few simple swaps. Keep it familiar by using beef-style veggie mince, chicken-style pieces, bean burgers, and veggie meatballs.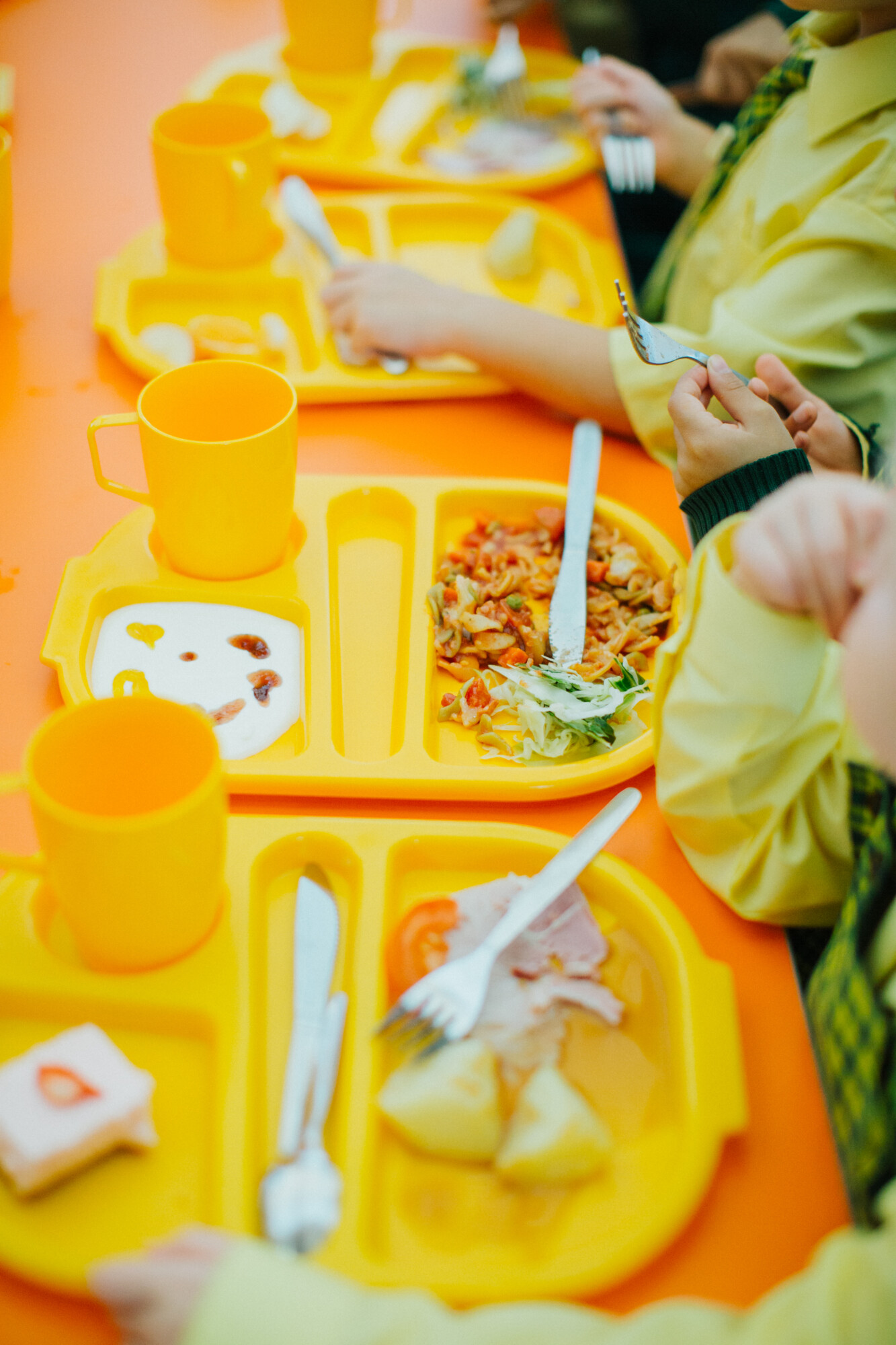 At Pilgrims, our menus include a tasty vegetarian option every day. From vegetable and lentil shepherd's pie to creamy spinach pasta bake, we ensure they always have a balanced plate of delicious vegetarian food to make sure everyone gets all of the iron and protein they need.
Our lunch menus are on a two-weekly cycle and changed each term to provide variety. You can download some sample menus to see some of the lovely vegetarian options on our What's for Lunch page.
There's also some of my favourite recipes for you to try at home. Why not have a go at making meatballs in tomato sauce using my tips above to create a vegetarian dish?