It's National Storytelling Week!
The power of a story goes far beyond the classroom in which it's told. To mark National Storytelling Week, Mrs Webster, Headteacher at Pilgrims School, explores the importance of reading and role playing for children.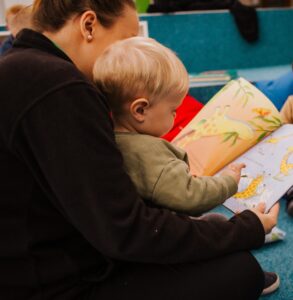 Storytelling has been around forever! Historically, it was a way to record people's triumphs as well as to pass time. However, now it's an excellent resource to entertain, expand our imagination and teach.
As teachers, we love helping our pupils grow their minds and use their imagination. That's why we are keen to encourage children to take part in National Storytelling Week. Reading does not have to be enjoyed quietly; it can be made much more enjoyable by incorporating role play. By acting out the story they are telling, children can build their imagination and use it to tell their own stories.
Not only that, but interactive storytelling will also help them build confidence and even inspire their peers. Evidence shows there are extensive benefits to storytelling for children, including learning about their own cultural roots and the roots of other's. Additionally, it offers insights into different life experiences, it encourages cooperation between students and enhances listening skills. Importantly, it also increases children's willingness to communicate their thoughts and feelings.
All of the benefits mentioned contribute greatly to the growth of young people. The things they learn through storytelling do not stay in the classroom, they can be incredibly useful in personal and adult life.
Stories offer magical experiences full of wonder. While we inspire our pupils to take part in National Storytelling Week, storytelling is something that we encourage all year round.
At Pilgrims School, our dedicated and highly qualified staff strive to engage and inspire children to unearth their individual interests and talents. To find out more, visit our welcome page.