It's International School Meals Day!
At Pilgrims we know how important it is to serve up a healthy lunch to keep the children energised for the whole school day. This International School Meals Day our catering manager, Mrs Bhogal, shares how she ensures the children eat healthily while they are in school.
As well as offering activities and exercise to ensure the children at Pilgrims live a healthy balanced lifestyle, we also provide healthy meals and snacks. My catering team are always looking for fun ways to make sure that the children have a nutritious, balanced diet, while making meals as delicious as possible.
All of the food we serve at Pilgrims is prepared fresh and from scratch each day so we can closely monitor what is going into the children's food. This means that when we bake cakes and tray bakes, we can reduce the amount of sugar that recipes recommend, while making sure they still taste great.
We also add gojo berries into our flapjacks and chia seeds into our biscuits to give the children that extra health boost!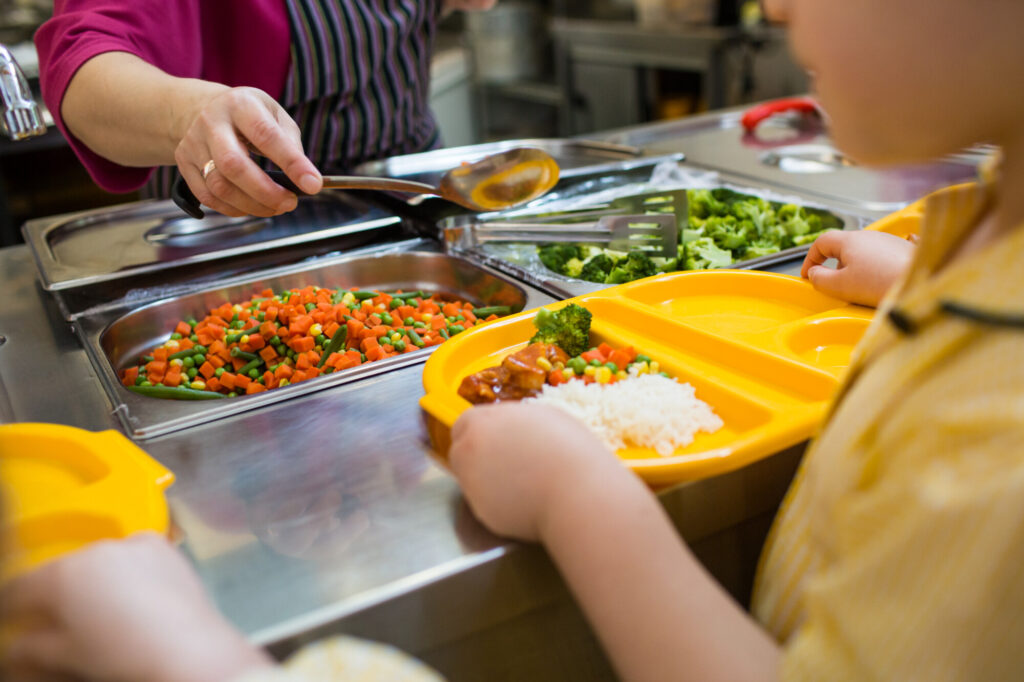 Instead of adding extra salt to the meals, I always add herbs instead. They add more flavour and are much healthier than added salt. We also oven-bake all of our sausages, cod fillet fish fingers and chicken fillet nuggets rather than fry them and we freshly steam our vegetables to ensure they retain their goodness and nutrition.
We encourage the children to ensure they eat their five-a-day every day by offering fresh fruit all day long so children can choose it for breakfast, snack time, lunch time, after school clubs or at Owls.
It is lovely to see the children learn and grow and it is great to watch their eating habits change as they move through the school. I thoroughly enjoy seeing how keen the children are to try new flavours and they get very excited when they see their favourite dishes on the menu. While our menus are changed termly, on a two-weekly cycle, you can download some sample menus and some of my favourite recipes to try at home on our What's for Lunch page.